TQ Plaza

- a place for all generations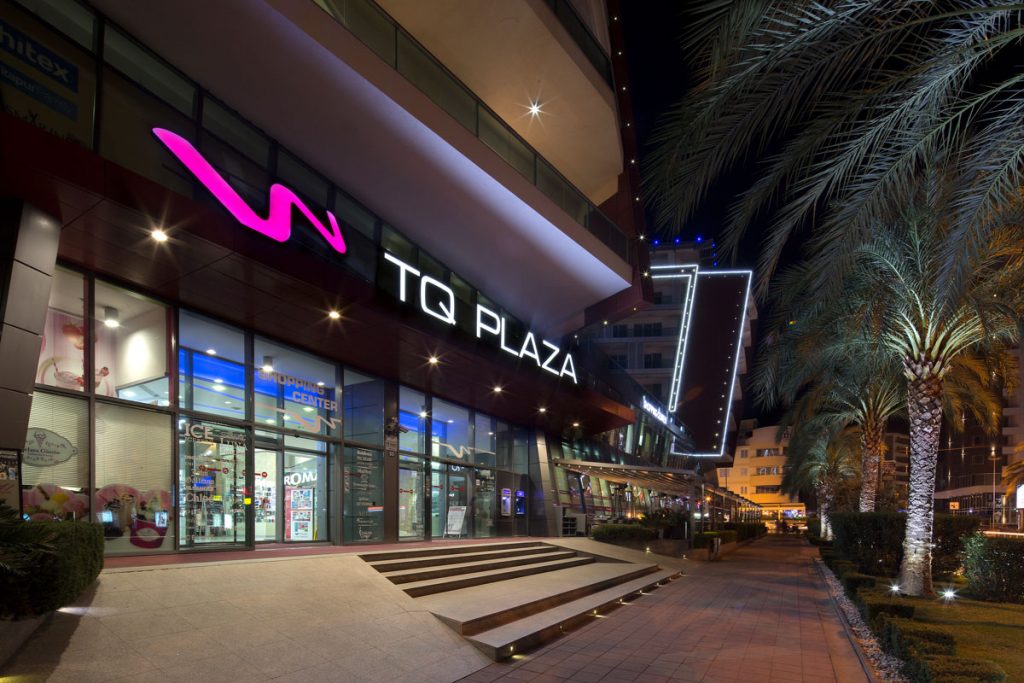 In the heart of Budva, at 53 Mediteranska St., there is a shopping center Tq Plaza, where all generations have found a place. TQ Plaza offers you the opportunity to spend the day walking and shopping in some of the many retail stores, where you can find products of the world's most famous brands, sports programs, cosmetics, accessories, jewelry and children's programs.
If you just want to relax, TQ Plaza also has a movie theater in the complex, where you can spend time having fun watching the most famous foreign and domestic movie hits. On the second floor there is a superbly equipped gym, which will keep you in shape as long as you are in the Montenegrin capital of tourism.
Tq Plaza is located just one minute's walk from the coast "Slovenska plaža" and 5 minutes' walk from the old town of Budva. The complex consists of a residential area, office space, a shopping center with a cinema and a 4-star Hotel.
Children's events and programs occupy the central place of the organization, it is not surprising that TQ Plaza is one of the favorite destinations for the youngest.
TQ Plaza is the right place for your perfect time.
Sign up for the newsletter
Receive a

10%

discount on your purchases